Highlighter brush and its selection.
2022.09.01 / By mengheya
What is highlighter brush?
Highlighter Brush is an amazing tool. This applicator gives multiple tasks like for the application of Shimmer on face, enhancing cheekbones, to give perfect look to your eyes and for contouring as well. Highlighter brush gives smooth, fluffy and shiny look to the user. This applicator helps to pick the exact quantity of product.
Highlighter Brush is the best applicator for blending and highlighting the features. There are various types of brushes in a market and each brush has its own specialties. Before choosing the highlighter brush confirms your product that you will use. If you are fond of powdered form than you have to prefer the round shape brush that will help to give smooth, fine and natural look. If you are fond of creamy one than flat head brush is good for it. Flat brush has a quality to keep the product on its surface and not absorbed it more. This brush will blend and highlight with smooth texture.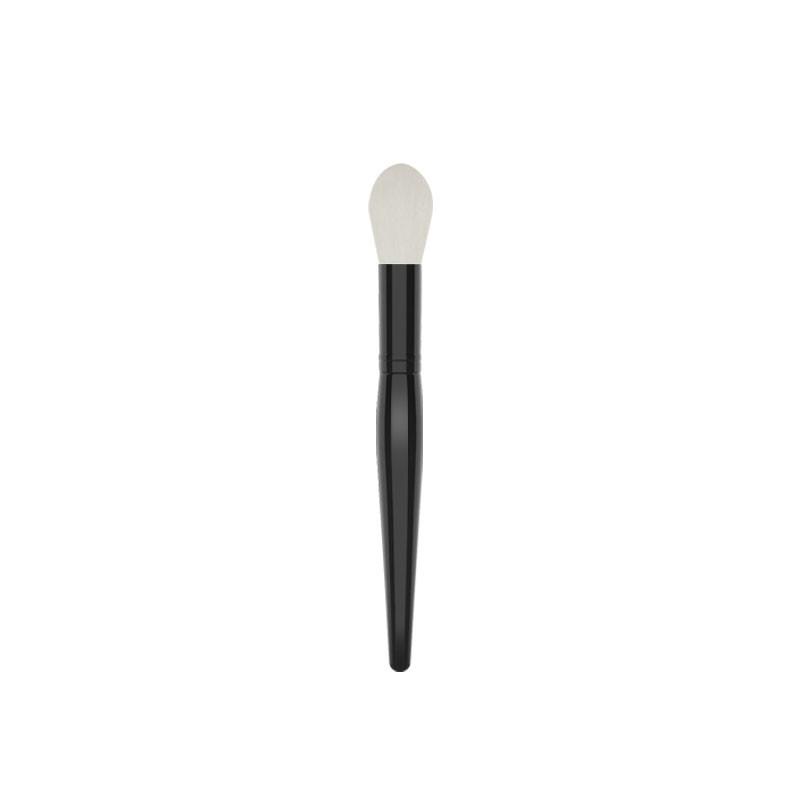 MHYA Synthetic Brush Hair Bright Blue Highlighter Brush
Bright Blue Highlighter Brush is a small and thin brush. It is especially design to highlight the cheekbones areas, for contouring and highlighting nose areas and other one according to need.
Highlighter Brush is unique one because it takes no time to give shiny and fresh look on face. This is an amazing tool and every makeup lover must have in its makeup kit this tool. Many experts suggest that this tool worth is more s compare to the product. The thickness or light weight of product does not matter if you have Synthetic Bright blue Highlighter. It is compulsory tool in makeup market for giving natural look. Its rod height and electroplating handle help to give firm grip and its synthetic hairs help to give even tone skin.
MHYA Vegan Highlighter Brush
Vegan Highlighter Brush is the best highlighter. It works only on face top point. Its hairs are smooth and fluffy one that can give even tone smooth skin without any itching. This highlighter tool is best for blending the product on face. It gives light and natural look in a limited time with fine coverage. Mostly other highlighter brushes are only used for concealing; blending and highlighting the selected area but this applicator help to set the powder application on overall the face as well. In other words this highlighter tool is used as a powder brush. Its long rod help to hold the brush easily and it reach to small areas of face as well for application while the shorter handle create difficulty in holding and for application of various areas of face.
MHYA Manufacturer Best Synthetic Hair Highlighter Brush
Synthetic Hair Highlighter Brush applicator is considered one of the best tools for holding and during application as well as to its fine manufacturing of material and thick bristles that plays an important role during application. This tool is used for blending, for the application of blush on, shadow and highlighter. This brush reaches towards the each corner of your face. Its shape is designed in a way that make the access possible towards those areas which take time for covering, with the help of this tool any one can easily get rid of from this difficulty easily.
Super Soft Brush Hair Highlighter Brush with Natural Wood Handle by MHYA
This Highlighter Brush has thick bristles that are extremely soft and fluffy. Many professional has announced that the thin bristles help to cover the selected area but the thick one can help to cover the wide area as well. It is designed especially for sensitive skin. The thickness of bristle helps to give fine coverage on single application without the repetition. Its manufacturing is so good that there is no need to spend more time and put more force for application. This highlighter work as a fine blender too. It's the experience of many experts that if the bristle of brush will be thicker the application will become more simple, smooth and easier.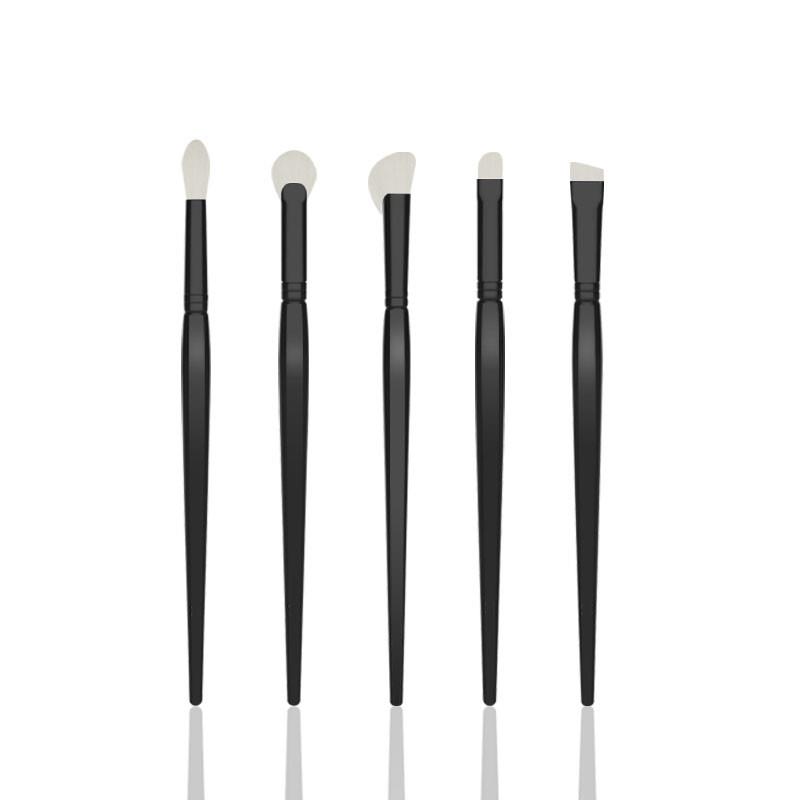 Areas to Highlight
It is compulsory to know the exact area and use of a product and selection of applicator. These small things matters a lot in giving satisfactory and gorgeous look. Theses applicators help in giving perfect result in the end. Having fine product with low quality highlighter brushes can make your look not satisfactory as you are expecting. First of all focus on such part of face that light up naturally. The top area of your cheekbones must be highlighted with thick fine soft and fluffy bristles. For enhancing your eyes shape you must apply the highlighter under the brows area. The fine line of the nose area bridge must be highlighted for professional look.
Conclusion:
MHYA is the well-known wholesaler site which is working for decades in the market and familiar with high quality fine smooth, fluffy bristles. MHYA's brushes handle quality is so good that it help to save the brushes from slippery. Its fine brushes help to give smooth coverage and keep the skin safe from harsh and allergic reactions. If you are the regular user of highlighter than must keep in mind to wipe your applicator with a passage of time to increase its durability. All types of brushes are available at this site on wholesale rate. The most benefactor point is this you can purchase small quantity from this site under your budget. So, without wasting your time visit this site for your applicators. The one and only authentic website is MHYA.
Simple Yang
tel:+8613713543557
wechat/whatsapp:+8613713543557
Skype:994427335@qq.com
email:info@mengheyamakeup.com