Reasons why silicone facial cleansing brush are good for you
2022.09.15 / By mengheya
The use of facial washing brushes has been available for some time; the company Clarisonic, which went out of business a year ago, established quite a name for itself in the middle of the 2000s with its electrical cleansing brushes. There is now a plethora of alternatives available on the market, ranging from traditional bristly ones to more modern silicone facial cleansing brushes. A face washing brush is often a rechargeable, portable device that has a bristle head that rotates in a circular motion during the cleansing process. Brushes may scrub deep into holes when used in combination with an excellent cleanser, which means that you will need less removal throughout your upcoming facial.
In this article, we will provide you with in-depth information on silicone face washing brushes.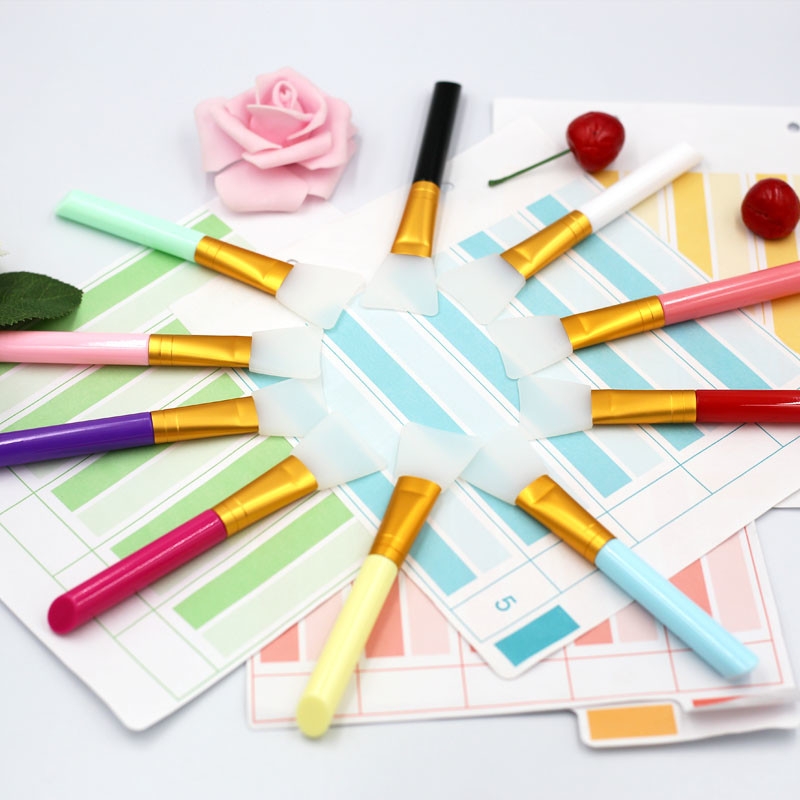 Silicone facial cleansing brushes:
The first phase in any effective skin care program should always consist of a complete cleansing. On the other hand, the method in which we clean ourselves now is considerably different from the past. Now is the ideal time to include a skin brush into your daily skincare regimen because of the rapid proliferation of new technology and skincare equipment in the cosmetics industry. Aside from being antimicrobial and sensitive, cleaning machine use silicone facial cleansing brush because they are gentler on the skin.
Cleaners made of silicone are like microfiber cloths in that they have a nice texture and are designed to assist get rid of dead cells and dust from the skin's surface. The texture is gentle, and there are both hand-cranked and battery-powered models available for purchase.
Can you use a silicone cleansing brush daily?
It depends on what kind of skin you have! If you would rather use a brush, give it a go once a week to evaluate how well it performs for you. Because the components and processes used to produce the brush might have a significant impact, you ought to get in touch with the company who sold you the brush to find out what they propose.
Your skin will get the benefit when you use the silicone face brush for pimples. It is a best-rated brush head and does an excellent job of efficiently eliminating all signs of grime, oil, and makeup residue. It helps in leaving your face looking fresh and radiant as a result. Your face will be left looking silky smooth and glowing after being massaged with a silicone facial cleansing brush. The silicone cleansing brush is a perfect skincare gadget that is portable.
Why silicone cleansing brushes are good for your skin?
Silicon scrubbers are useful for your skin for a wide variety of reasons, along with the fact that they are a fantastic exfoliator for both the warmer summer months and the colder winter months. Here are some reasons.
Save your time:
Rather than utilizing your hands, chemical peels, or face cleansers, you may generate foam more quickly using a silicone facial cleansing brush. As a direct consequence of this, you will need less effort and time to exfoliate your skin. This prevents your skin from becoming too dry because of the exfoliating process.
Easy To Clean:
Most silicone scrubbers should be replaced after every six months. This is due to their high durability and ease of cleaning; all you need is some lukewarm soapy water and then wipe the scrubber thoroughly. Some scrubbers can even be washed in dishwashers to make your life easier.
Contributes to the Increased Effectiveness of Skincare Products:
The covering of dead skin that sits on top of your skin may provide a barrier, inhibiting the penetration of beauty products into your face. After the covering of dead skin has been eliminated, your skin will be able to better take in all the wonderful items that you put on top of it.
As a result of the removal of this dead tissue by a silicone facial cleanser, any grease, skin care products, or lotions that are used afterward will be able to permeate the skin more deeply, resulting in better overall results.
Reduces the Severity of Existing Acne:
If you suffer from acne, blocked pores, or breakouts, a face silicone cleaner is a fantastic item to include in your skincare routine. The use of a scrubber may allow you to improve the effectiveness of your cleaning routine and make certain that all dirt, dark spots, and excess sebum are eliminated at the end of the working day. A silicone facial cleansing brush is quite safe to use, and those with oily skin won't experience any negative consequences from doing so.
Method of using Silicone facial cleansing brush:
The correct way to use a face washing brush is as follows:
Wash your face with water.
Then, apply your preferred cleaning product to the ridges and switch on the device.
Moving the vibrating face spa in gentle circular motions, massage your face and neck.
After 1-2 min, if you haven't achieved enlightenment, you may stop.
After cleaning, power off the gadget and give it a good rinse.
Stop for a second and admire your soft skin.
Put on your skincare products, such as serums and creams, as the last step.
Conclusion:
By reading this article you can easily understand the value of silicone facial cleansing brush. You can trust that the MHYA make-up brushes you use will leave your skin looking flawless and beautiful. This article will help you save both time and money when shopping for the tool of your dreams. The bristle on MHYA tools is comprised of natural hairs, so they last longer and shed less often than synthetic bristles. This makes them ideal for applying a smooth, even coat of makeup in a short amount of time.