Things you need to know about kabuki brushes
2022.09.15 / By mengheya
Kabuki Brush:
The kabuki brushes are circular brush that is quite big and fluffy. The purpose of such kabuki brushes has not changed over the years; that purpose is to achieve a perfect, airbrushed, pore less, and creaseless appearance with makeup. These brushes have a significant amount of density, which makes them handy for blending to get a velvety finish.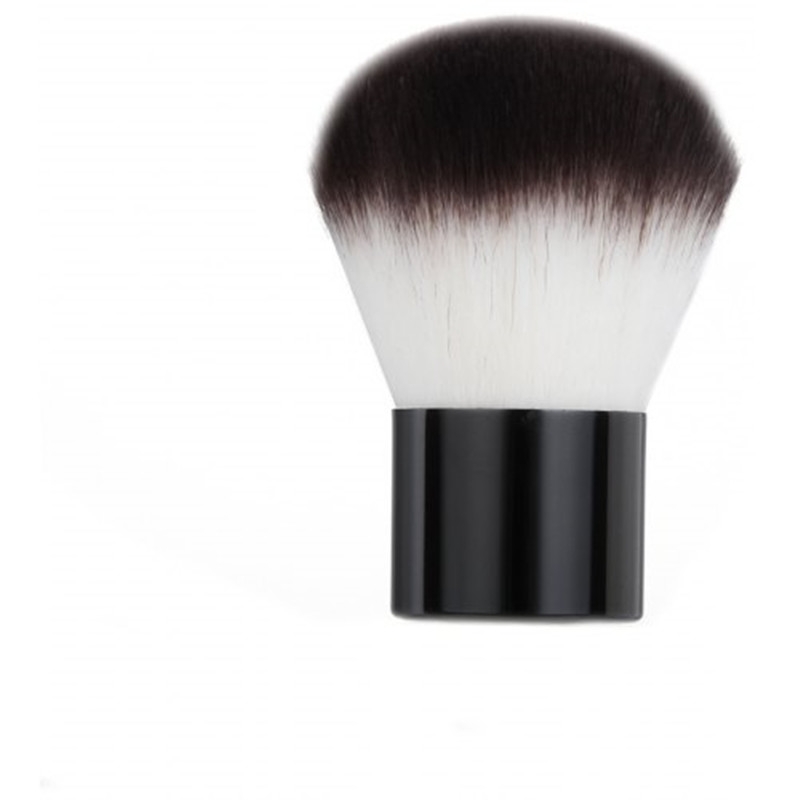 Types of kabuki brushes:
These kabuki brushes are available in spherical, dome-shaped, angled, and flat designs in today's market. There are many kinds of kabuki brushes to meet the requirements of every makeup routine. These brushes are indispensable to your daily makeup process.
Flat kabuki brushes:
The kabuki brushes with flat tops assist in the equal distribution of foundations and tinted moisturizers, which gives a non-cakey, airbrushed appearance.
Rounded kabuki brushes:
These rounded kabuki brushes are ideal for applying coloured or mineral powders to the skin without causing the powders to get embedded on the top of the skin. One can apply bronzer, blush, and highlighter with these brushes. It gives you a natural and simple look.
Domed kabuki brushes:
Make use of your concealers and colour correctors, and then use a domed kabuki brush to blend the product so that the result is uniform and flawless.
Angled kabuki brush:
The angled kabuki brush is perfect for contouring with loose powdered bronzer, or for adding colour with a powdered blush. It creates a flawless jawline and cheekbones.
Choosing a kabuki brush:
The ideal kabuki brushes will have bristles that are soft to feel. A handle that is pleasant to hold yet will not give way under pressure. It ought to provide a satisfying experience when held. Face powder is applied smoothly and evenly throughout your face.
The application of bronzers, loose powder, and mineral foundation are all applied easier with this tool. Not a single fibre has come out. It offers a fantastic feature of this brush.
How should one make use of a kabuki brush?
Bronzers and facial powders come equipped with a little brush that applies the powder directly to the face. However, if you have mastered the use of a kabuki brush, you will be able to achieve a look that is both more finished and more natural.
It can blend the various components of your makeup. After I've applied my primer, foundation, and bronzer, I like to use a kabuki brush to sweep away any extra powder. If you wipe away any excess powder, your face will have a more natural appearance. Because of the rounded shape of its bristles, a kabuki brush is the tool of choice when it comes to blending out your makeup.
When applying powdered blush or bronzer using a kabuki brush, first take that brush and dip it into the powdered product. It will give your makeup a more natural appearance. Tap the bristles of the kabuki brush against the edge of the container to shake off any extra powder. Move the kabuki brush over your face in small, circular motions to blend the makeup and soften any harsh lines that may have appeared.
Reasons to select kabuki brushes:
A kabuki brush is a great makeup tool. If you haven't tried using one to apply your makeup yet, you're missing out on a gorgeous finish that you can get with it. There are a lot of perks that come along with utilizing a kabuki brush. They are available in many sizes and styles to cater to your preferences.
1. They are great for all types of makeup
It does not matter if it is liquid, mineral, powder, or cake. A kabuki brush makes applying your favourite makeup quickly, easily, and flawlessly.
2. They are well made and last a long time
Kabuki brushes are crafted from high-quality materials to provide years of usage and satisfaction. Makeup brushes with gentle bristles and comfortable handles are a joy to use.
3. They give you full coverage
Kabuki brushes have flexible synthetic bristles that can reach all the spots and crannies of your face. When you apply your makeup with the assistance of this tool, you won't need to be concerned about leaving any areas bare
How to clean kabuki brushes?
It is essential to keep brushes clean since, with continuous usage, they might get contaminated with germs. They can be cleaned by mixing a small quantity of gentle shampoo into warm water, scrubbing the brush vigorously, and then rinsing it well with more warm water. It must let flat to dry completely.
How to dry kabuki brushes?
The best method for drying your makeup brushes is to take a big bath towel and wrap it over each kabuki brush one at a time. Ensure that each kabuki brush is well-dried. The towel will be able to absorb the moisture, which will significantly speed up the drying process. If drying your brush seems to take an eternity, consider setting your hair drier to a low heat setting.
How do I keep my kabuki brushes from getting dusty?
It is best to store the brushes in the holder with the bristles pointing upward since this will prevent any damage to the kabuki brushes. If you live in a very dusty region, you should keep your makeup brushes in a container with a cover so that they don't become filthy. The use of a glass holder is simple to distinguish between the kabuki brushes even when they are kept in the holder.
Conclusion:
It is not difficult to choose a proper kabuki brush that has high quality, with really no fibre loss, and is durable and easy to clean. It can be used for all skin types. Kabuki brushes apply makeup evenly on the skin. If you want to buy quality kabuki brushes, visit MHYA brushes. They are very famous for amazing makeup brushes. You can trust MHYA for good services too.